Dramatic Lifting & Tightening of Facial Skin
Using Painless Radio Frequency Technology
RF stimulates collagen, softens fine lines, firms skin, reduce pores, tightens saggy skin giving a smoother, more radiant look.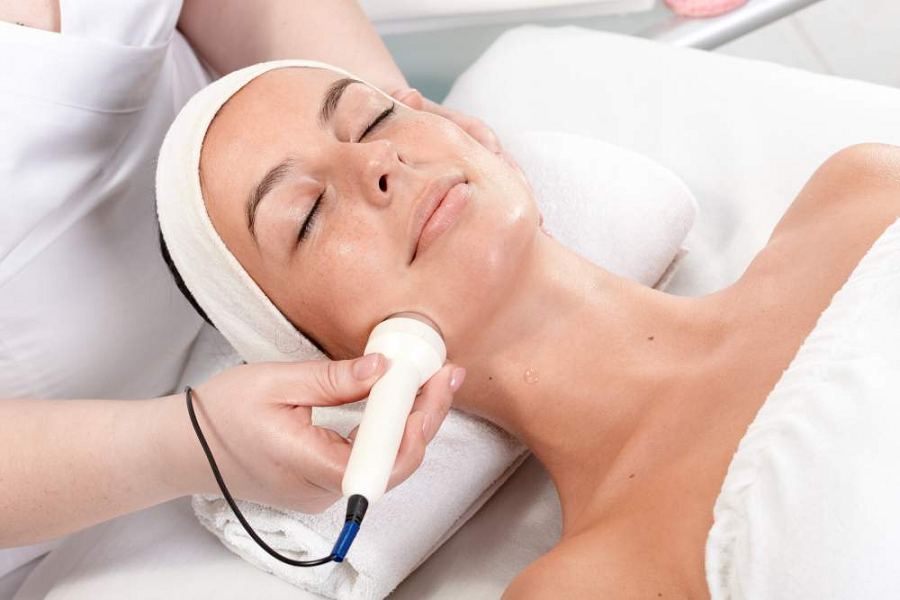 Dramatically increases collagen production naturally with no downtime and no surgery.
As we age, the underlying structure of our skin that gives our skin its smooth, plump look (collagen fibroblasts, hyaluronic acid, elastin) changes due to slower cell turnover, oxidative stress and aging, essentially thinning & cracking the skin.
Our RF Skin Tightening Treatment is a revolutionary treatment that firms, tightens and lifts sagging skin by targeting the deep collagen & elastin structures…changing skin from thin and slack to tightly organized collagen fibers…literally tightening your skin on the first session, and over time, stimulating the growth of brand new collagen & elastin fibers to turn back the clock. – it delivers great, visible results from the very first treatment.
The RF Skin Tightening Treatment is ideal for treating problem areas around the eyes, mouth, cheeks, jowls and neck.
It is suitable for everybody, especially those looking to target fine lines and wrinkles or sagging skin. It is quick, relaxing, painless and works to remodel collagen for months after each treatment.
The treatment uses gentle heating with temperature-controlled RF energy to stimulate collagen remodeling, shrinking and lifting facial skin. Deep dermal heating supercharges collagen production and tightening of elastin fibres. The tightening of elastin fibres is instant meaning the skin becomes tighter and lifted from the first treatment.
It may be recommended to have a session of radio frequency skin tightening twice weekly with an average of 6 – 12 sessions in a treatment program, or a session once every 7-10 days, with an average of 8 sessions in a program.
You will continue to see results for up to 3 months after the treatment course has ended. This is perfectly normal as it can take the collagen time to reproduce.
Radiofrequency Treatment FAQs